Where to Buy Cheap Hoverboards for Suitable Carrying Capacity
Hoverboards bring unquestionable convenience. They are easy to control, lightweight and need minimal space. However, the scooter comes with several challenges. For example, it is not an entirely safe means of travel. We have seen accidents happen all over the globe. While most of these accidents are attributed to fires, many riders have fallen off because of riding safety issues. Unbeknown to many riders, every hoverboard comes with weight restrictions as set by the manufacturer. This means that as you look for where to buy cheap hoverboards, you also need to consider the carrying capacity of the hoverboard.
Importance of Carrying Capacity
The frame of the hoverboard should be strong enough to support the rider. That means that any scooter made from plastic should be avoided at all costs. Aluminum alloy alongside other UL certified materials is an ideal option. In case the material is not indicated on the hoverboard, remember to ask the dealer as this is an important aspect of the device.
Different Boards, Different Limits
The weight limit for the machine varies from manufacturer to manufacturer. Specifically, this limit is determined by the size of motor and battery. One of the best two-wheelers for adults is the Swagtron T6, but there are others worth considering too. Here is a list of some hoverboards that you cannot describe as cookie-cutters:
EPIKGO All Terrain Self Balancing Scooter

Razor Hovertrax 2.0 Hoverboard

Skque 10″ Self Balancing Scooter for Adults
Find the Right Board
Many recommendable hoverboard tend to have 220lbs as the weight limit. An exhaustive search could lead you to a few within 300lbs. The many manufacturers in the market offer users a wide range of options. If you are looking for something that almost everyone can ride, many models are designed for universal use. Diligence in searching is the answer. GearScoot is happy to do all this work for you and give you reviews from the best providers around the globe.
Where to Buy Cheap Hoverboards
The rider's weight matters, but so does that of the hoverboard's too. Remember that sometimes you need to carry the board, for instance, when the battery dies or you need to hop into the bus.
A heavier hoverboard is also easier to ride because it has better stability. The size of the wheels matters because it determines how well the scooter supports your weight. It also affects other performance characteristics of the board. Assume you need to use the hoverboard on a rough outdoor terrain where bumps and cracks are all over the place. A tiny-wheeled hoverboard will be difficult to control. Choose your preferred hoverboard in terms of wheel size, weight, design and so on for the ultimate experience.
Conclusion
Who said you have to struggle to find a cheap hoverboard of your liking? Hoverboards are available in a variety of sizes, and you can get one for your kid and another for yourself. Apart from weight capacity, be sure to check if the machine has the right footpad size.
If you are looking for where to buy cheap hoverboards that the user, do not hesitate to contact GearScoot.com. We review amazing boards for all categories of users. In our effort to giving users the best guidance, we have checked almost all renowned scooters available today, and have compared these devices using reliable criteria. You will get a product with the highest construction quality, most affordable pricing, highest safety and above all, undisputed user satisfaction if you read this. You can always follow the link to the parent site if you need to check further reviews.


You can checkout this model featured by our editors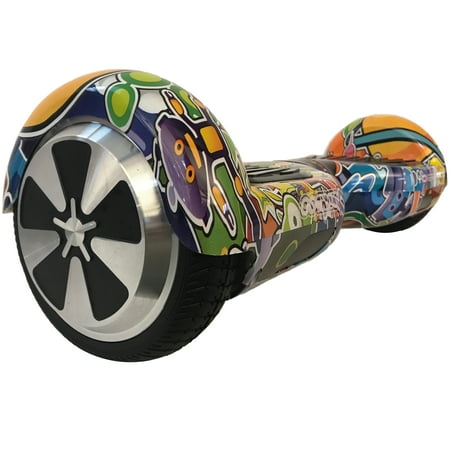 GOTRAX UL Certified HOVERFLY ECO Galaxy Hoverboard Self-Balancing Scooter
GO-GO-GOTRAX! Light up the galaxy on your space-age, UL 2272 certified GOTRAX HOVERFLY ECO self-balancing scooter.A high-quality hoverboard that's easier to afford, this self-balancing scooter has all of the supernova features of the HOVERFLY but for a super stellar small price.The GOTRAX...